Heat & Glo and Heatilator
With consumers demanding more control of heat, greater design freedom and the ability to hang a TV directly above a fireplace without a mantel, we are excited to announce the newest heat management solution to our line, the Heat-Zone Plus for Cosmo/Rave gas fireplaces. Heat-Zone Plus can bring the warmth from the fireplace to the rest of the home, up to 20 feet away, and allow the placement of a TV just 12″ above the fireplace without the use of a mantel. The Heat-Zone Plus kit includes:
Automatic on and shutoff
Standard vent cover
Easier install, no electrician required
Please review the installation instructions carefully to ensure proper installation and operation of this product. Place your orders today!


New Heat-Zone-Top Adapter for MEZZO & Crave
A new adapter, heat-zone-top, is now available and replacing heat-zone-adpt as a rolling change. Heat-zone-top reduces required framing width from 14″ down to 2″ per heat-zone, allowing for installation in smaller spaces and increasing potential usage occasions.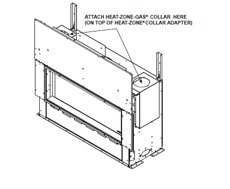 Harman
Harman currently offers the smartest pellet stoves on the market!
Harman currently has four pellet stoves that feature the unrivaled Easy Touch Control: the Absolute43, Absolute63, Allure50 and XXV-TC. Now is the time to update your showroom with displays and POS! To help you, we have created several Smartest Pellet Stoves banners & posters which are available today! (Allure50 Style Options poster shown above)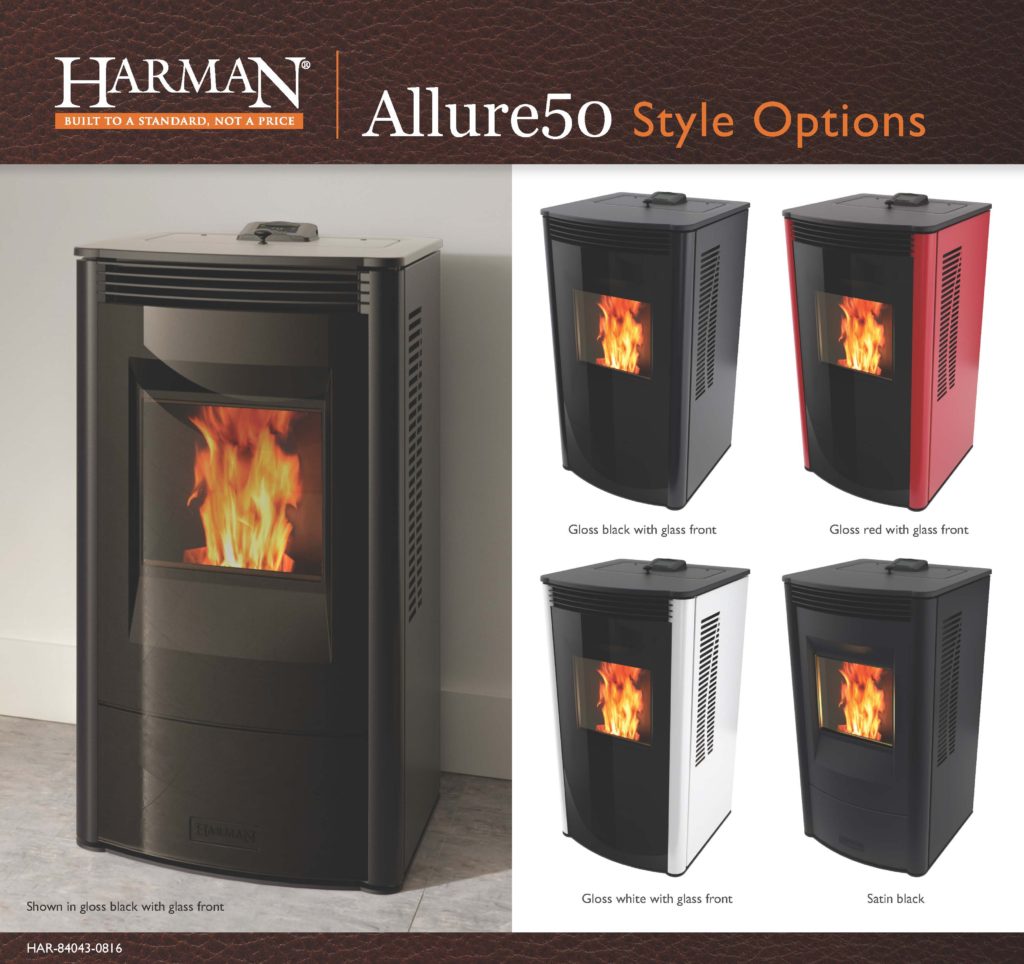 XXV-TC Shipping Bolts
The front shipping nuts and bolts on the XXV-TC must be reinstalled after the stove is removed from the skid to prevent smoke leakage into the home. See updated instruction manual details below: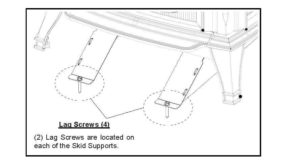 The XXV-TC is attached to skid supports with (4) – 1/4-20 X 5/8" Hex C/S Screws to prevent movement during shipping. To free the stove from the skid support you must remove the (4) 1/4-20 x 5/8" screws located within the brackets. Figure 5.1. (2) 1/4-20 x 5/8" are located just inside the door under the ash pan. (2) 1/4-20 x 5/8" are locate at the back of the unit behind the rear cover panels. See section B. The front bolts/nuts must be reinstalled after the unit is removed from the skid supports to prevent smoke leakage into the home.
New Ceramic 5-Amp Control Board Fuse for Pellet Products
We have updated to a more durable ceramic 5-amp control board fuse to provide better protection for the control board. This new 5amp ceramic replacement is recommended for all pellet stoves with the exception of obsolete products with pressure ignition (PC45, PF100, PF 120, PB105, Hydroflex60).
Note that you cannot visually see if the white ceramic fuse is blown, therefore it will be necessary to test it with a meter. See the chart below for replacement part numbers that correspond to each unit. This update started in production in February: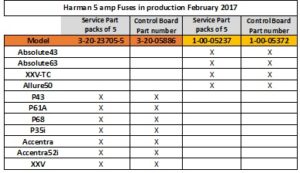 SimpliFire Built-in Series Refreshed to Include Exciting New Features
Adding the traditional look of a fireplace to your home has never been this easy. And now, the addition of new features – including the ability to hard-wire to 240v for 10,000 BTUs of heat – provides a more competitive solution in the electric category. Experience "Fire Made Simple."
New features include:
Logs — Improved realism via new log detailing and larger, more robust size
Taller and more realistic flames
Heat choice – either 4,800 or 10,000 BTUs is perfect for zone heating (depending on 120V or 240V wiring)
New optional front
Remote – new and improved
Easier to install with addition of metal standoffs and leveling feature
Air intake – relocation from top to back
Refractory – magnetic back for easy service
What's not changing:
100% efficient, adjustable heat that costs just pennies an hour to operate
Ability to enjoy the ambiance with or without heat
Four flame height adjustments
Same framing dimensions when wired for 120V; 240V requires a 2″ clearance on top
Same authentic masonry style
30″ and 36″" models offering the largest viewing area in their class
Standard traditional refractory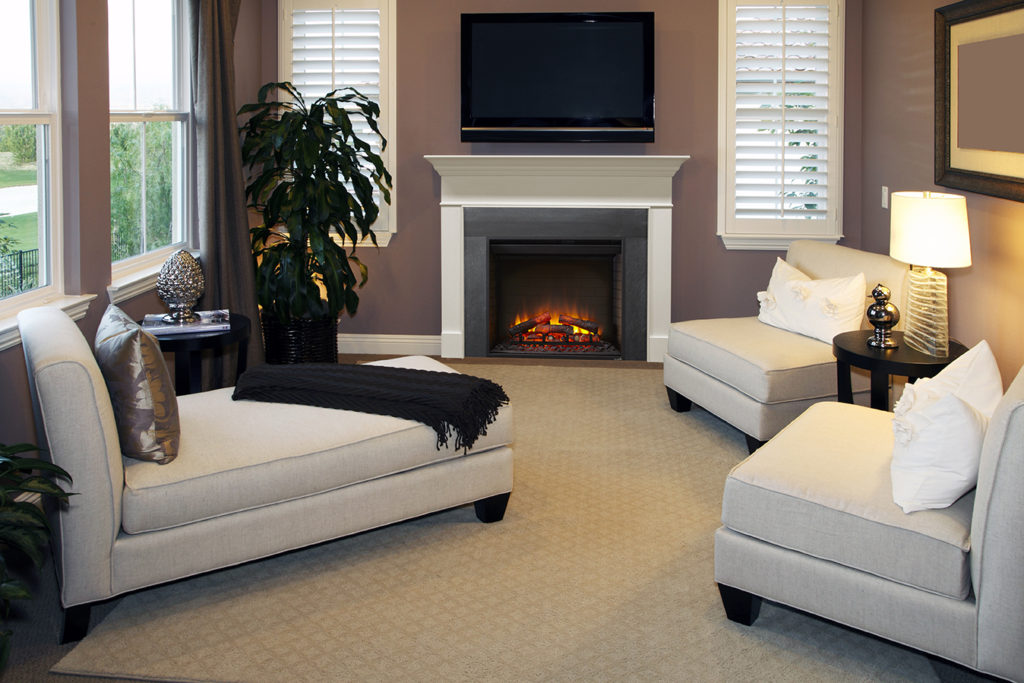 New units will be orderable April 10, and will begin shipping once stock of current units is depleted; customer service will adjust orders as needed to ensure a seamless transition.