Quadra-Fire Continues to Lead with Clean Burning Non-Catalytic Wood Appliances
For years Quadra-Fire has produced clean burning non-catalytic wood appliances that beat all EPA requirements. In keeping with that strong heritage of performance and easy operation, we are proud to introduce the 31M-ACC-C, Discovery-II-C, and 57-ST-ACC-C, the first of many wood appliances that meet the new NSPS 2020 emission standard. We accomplish this utilizing the Quadra-Fire Four Point Burn and ACC technology, ensuring our commitment to easy operation without the use of a catalytic or hybrid system.
Although the looks are no different than the 31M-ACC-MBK and Discovery-II, the listing has changed so don't wait until the last minute; be sure to sell through your inventory and displays and bring in the new 31M-ACC-C & Discovery-II-C.  Consumer websites will be updated accordingly.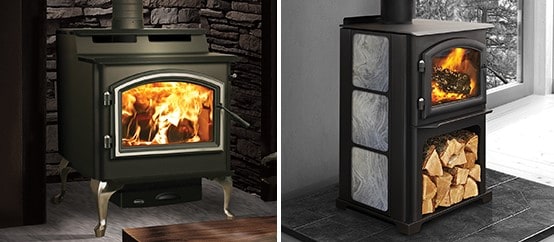 For the 57-ST, Quadra-Fire added a 350 CFM fan as a option, replacing the 160 CFM fan. The air slot size was increased to accomplish this so the appearance has slightly changed, along with changes to BTUs, efficiency, emissions and clearances. Products will be ready to order in December. Be sure to sell through your inventory and displays and bring in the new 57ST-ACC-C.
Product Enhancements to Mt. Vernon E2 Stove & Insert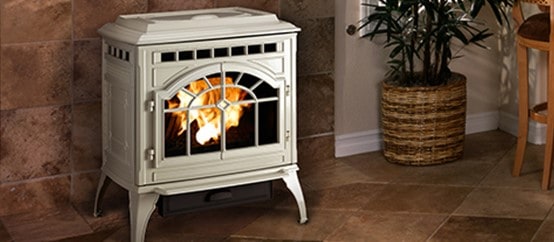 In a continuing effort to deliver on our promise of performance and easy opration, Quadra-Fire has some exciting updates to the Mt. Vernon E2 stove and insert. They have certified this product to the new NSPS 2020 emissions standards, increased the efficiency from 81.6% to 83.2% and made some improvements to the burn pot and airflow ensuring that consumers will get longer burn times between fire pot cleanings than ever before! They even updated the maintenance chart in the new manual from "as needed or daily" to "as needed or weekly," since our internal testing showed the E2 will run five times longer without the need to dump ashes from the burn pot.
No physical changes have been made so changing out your showroom display is not required until 2020. To keep it as simple as possible we have added a C to the end of each part number to reflect the change; see below.
Freestanding Stove: MTV-E2-MBK-C, MTV-E2-CSB-C, MTV-E2-PMH-C, MTV-E2-PDB-C, MTV-E2-PFT-C, MTV-E2-PBK-C
Insert: MTVI-E2-MBK-C, MTVI-E2-CSB-C, MTVI-E2-PMH-C
All marketing materials are being updated with the new performance numbers, and the consumer website will be updated on December 1.
Hudson Bay News & Notes
Due to feedback from several customers we will change the venting notes section for the Hudson Bay freestanding gas stove, calling out that it ships with a DuraVent starting collar and to use DuraVent pipe for it. Even though it is tested and approved for SLP, due to the starting collar, DuraVent is much easier to install. Please reach out to us if you would like a copy of the revised pages. Otherwise, you will see this change effective Q2.
Introducing New Driftwood Logs & River Rock Stones for MEZZO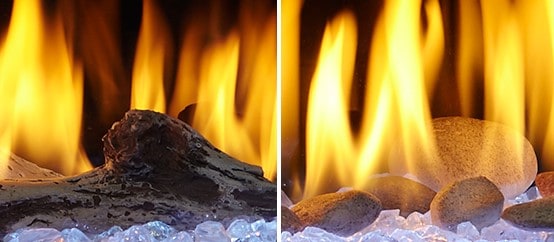 Based on customer feedback and demand, Heat & Glo has added new Driftwood Logs and River Rock media for all MEZZO fireplaces. The Driftwood Logs are sure to evoke emotions of nights gathered around an authentic beach fire, while beautiful River Rock Stone replicates stones commonly found in North American rivers. Products are available for order now.
| | |
| --- | --- |
| Driftlogs-36 | |
| Driftlogs-48 | |
| Driftlogs-60 | |
| Driftlogs-72 | |
| Stones-36 | |
| Stones-48 | |
| Stones-60 | |
| Stones-72 | |