Maybe you've been there. It's storming, the power went out and now everyone is scrambling for flashlights. To make matters worse, it's freezing outside and your furnace shut down, making it uncomfortable and perhaps even impossible to stay in your home. But if you have a hearth, you're among the lucky.
Hearth Products to the Rescue
Depending on what kind of hearth product you have and what fuel it uses, you may be able to generate heat so you can stay comfortably in your home.
Wood. If you have an efficient (preferably EPA-certified) wood-burning fireplace or stove and plenty of wood stacked, you're in good shape. Just keep the fire going until the power is restored. To ensure you're prepared and safe, don't forget to have your chimney cleaned at least once a year.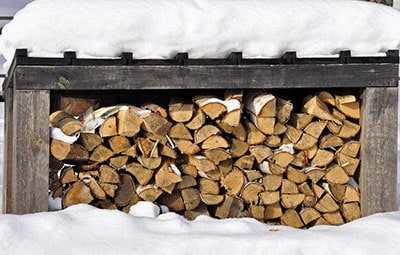 Gas. If you have a gas fireplace with a standing pilot, you can light it manually to activate the pilot and flames. If it was manufactured in recent years, it may have an energy-saving intermittent pilot ignition system, which requires electricity to spark the pilot flame. Many gas fireplaces, stoves and inserts made by Heat & Glo, Heatilator and Quadra-Fire have IntelliFire™ intermittent pilot ignition systems with battery backups that can be used to light the pilot and flames during power outages. Consult your model's owner's manual (available online) or local hearth dealer for more information and instructions.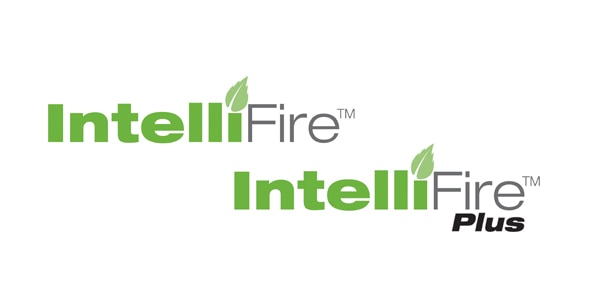 Pellet: If you have a Stove or insert that burn pellets, they require electricity to light the flame, but many models are available with battery backup systems. Examples are Quadra-Fire Mount-Vernon. Consult your owner's manual to determine what size and how many batteries are needed. Also, keep in mind that power outage power surges can damage circuit boards and motors. For this reason, it's a good idea to unplug your pellet stove during a storm when it's not in use, or keep it plugged into a surge protector.